DUST, the international, amorphous, conceptual techno project known for futuristic acid compositions and noisy, immersive live performances, is set to release a new EP on NYC imprint SCI-FI & FANTASY. Titled Paradise Simulator, the record contains four original tracks inspired by elemental, intertropical convergence zones. Frontside: the warm, floor-focused cut "Ghosts of Bali" opens the release with a foggy tropical rainforest atmosphere propelled by a groovy TR-707 workout. On the flip: all logic collapses as we're jolted with the lush, tidal "Drink Soap". Remixes and reconfiguration by Sinclair and Lamin Fofana.
UPDATE: Digital edition of Paradise Simulator is available now at all fine shops: iTunes, Beatport, Boomkat, Juno, Clone, Amazon, etc.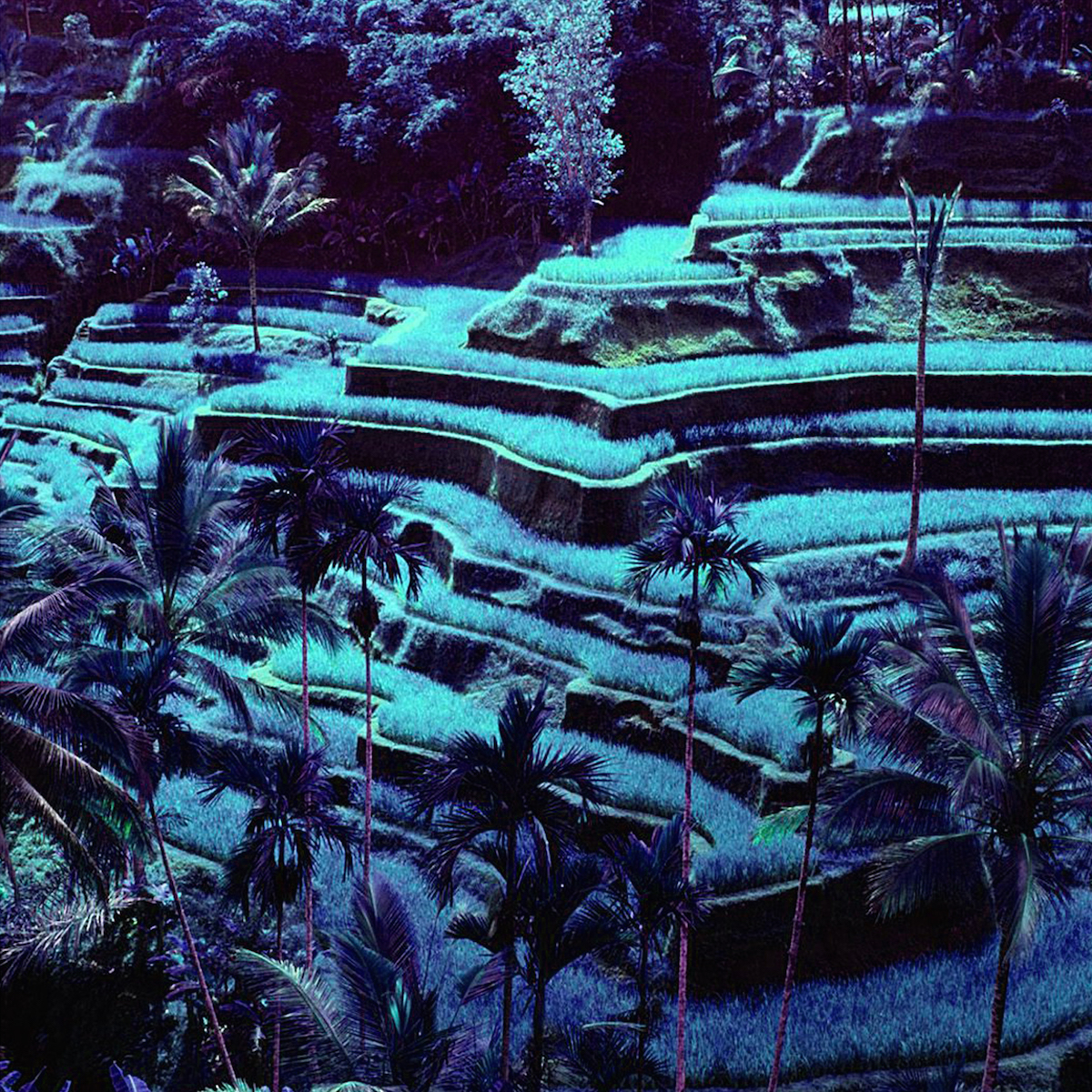 Tracklist:
A1 Ghosts of Bali [The FADER writeup]

A2 Ocean Stargate
A3 Bleached Eyes (Sinclair Rework)
B1 Drink Soap[Adhoc writeup]

B2 Bleached Eyes
B3 Ghosts of Bali (Lamin Fofana Remix)
Anchored by audio engineer Michael Sherburn and John Barclay, who is most well known for his founding roles in Brooklyn techno venues Bossa Nova Civic Club, 285 Kent and Trip House, the collective–more often than not–features Korean performance and visual artist Greem Jellyfish and occasionally receives support from Berlin-based Psych musician Angela Chambers.
Founded in 2012, DUST performed their first live show alongside Gatekeeper and Teengirl Fantasy in Chicago and has since performed and/or DJed across Europe and North America with Light Asylum, Adam X, Kim Ann Foxman, Phuture, DJ Pierre, Xeno & Oaklander, RRose and Xosar, amongst others. Perhaps the most notable element of the live aspect is Greem Jellyfish, whose heavily processed screaming and flamboyant costumes often erupt crowds into techno riots.