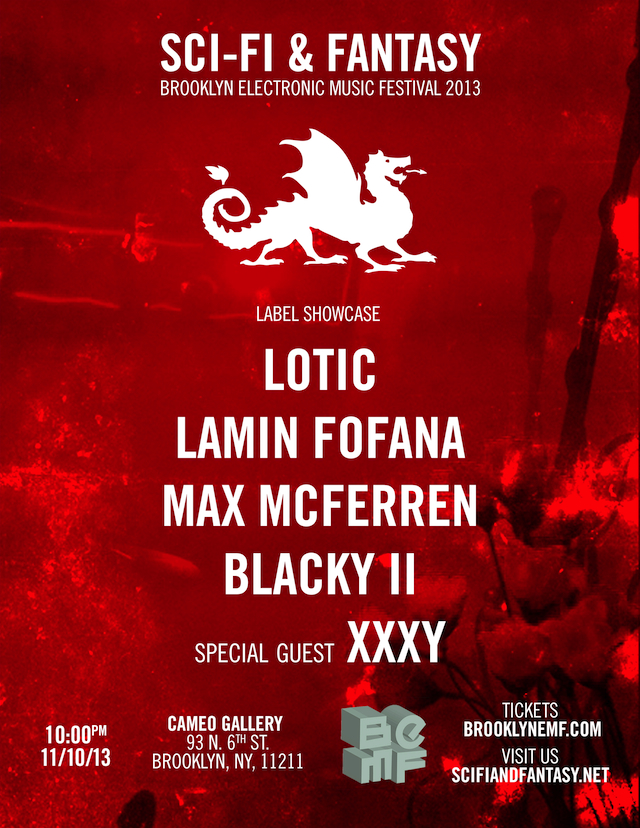 We are very proud and excited to announce the lineup for the 
SCI-FI & FANTASY
 label showcase at the sixth annual 
Brooklyn Electronic Music Festival
 (BEMF). New York City-based SCI-FI & FANTASY artists 
Max McFerren
, 
Blacky II
, and label founder 
Lamin Fofana
 will be joined by Berlin-based digital aesthete 
Lotic
 who will be making his long-awaited, highly anticipated NYC debut! Also gracing the SCI-FI & FANTASY stage will be special guest Rupert Taylor a.k.a 
XXXY
.
Lotic
Lamin Fofana
Max McFerren
Blacky II
SPECIAL GUEST: XXXY
10:00pm
11/10/13
Cameo Gallery
93 N. 6th St.
Brooklyn, NY, 11211
Visit BEMF site for tickets and other details!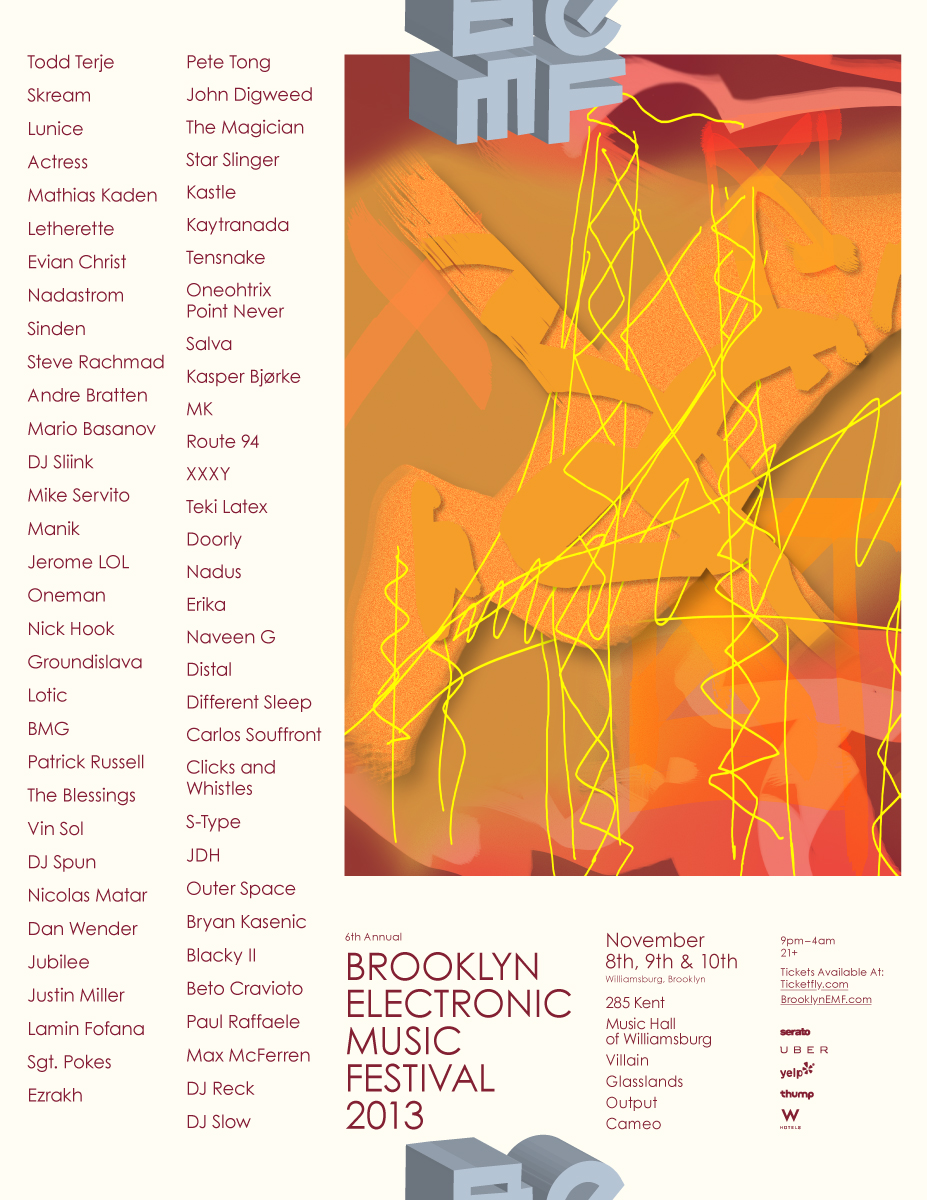 [soundcloud url="https://api.soundcloud.com/tracks/114401676″ width="100%" height="166″ iframe="true" /]
[soundcloud url="https://api.soundcloud.com/tracks/117968197″ width="100%" height="166″ iframe="true" /]
[soundcloud url="https://api.soundcloud.com/tracks/82713909″ width="100%" height="166″ iframe="true" /]
[soundcloud url="https://api.soundcloud.com/tracks/87395670″ width="100%" height="166″ iframe="true" /]
[soundcloud url="https://api.soundcloud.com/tracks/116798246″ width="100%" height="166″ iframe="true" /]