Max McFerren returns to SCI-FI & FANTASY with a gorgeous new four-tracker titled Put It Up With That!

Available at iTunes, Beatport, Amazon, Juno, and all good digital retail shops.
Fresh off the release of Shoot The Lobster's STL002 and New_York_City's Maxfield Mix, Put It Up With That is a continuation of downtown NYC late night themes but on some sleek house tip. Cut from the same cloth as SCIFI001's "Hard Feeling," the title track "Put It Up With That (I Need U2)" implores you to recognize shade when you see it and order a Negroni. "Juice" slips into the room wearing all summer black studded by new money neon just to whisper in your ear and "Chinatown Club Jam", the climax of the record, stokes the hearts of chain-smoking drifters as they slip in around 2 a.m. "Stroke" concludes the release, soundtracking the 100 degree vacuum of a packed basement party flattering all cautious fist pumping. All are paradoxically the last song of a late night.
Track list
1) Put It Up With That (I Need U2)
2) Juice
3) Chinatown Club Jam 100 F
4) Stroke
[soundcloud url="http://api.soundcloud.com/tracks/100227535″ params="" width=" 100%" height="166″ iframe="true" /]
[soundcloud url="http://api.soundcloud.com/tracks/100544202″ params="" width=" 100%" height="166″ iframe="true" /]Download + review: www.xlr8r.com/mp3/2013/07/put-it-i-need-u2
Recollective Biography:
NYC DJ Max McFerren cut his teeth in Brooklyn lofts and tortilla factories, learned the ropes at Bushwick staple Tandem, Blowflexed downstairs at Santos Party House and made a pilgrimage to Berghain before relocating to Chinatown to grease the gears at China Chalet and Deepthoughts at 5Bar. He is known for jacking techno-and-house sets that turn a room upside down and releases music that does the same.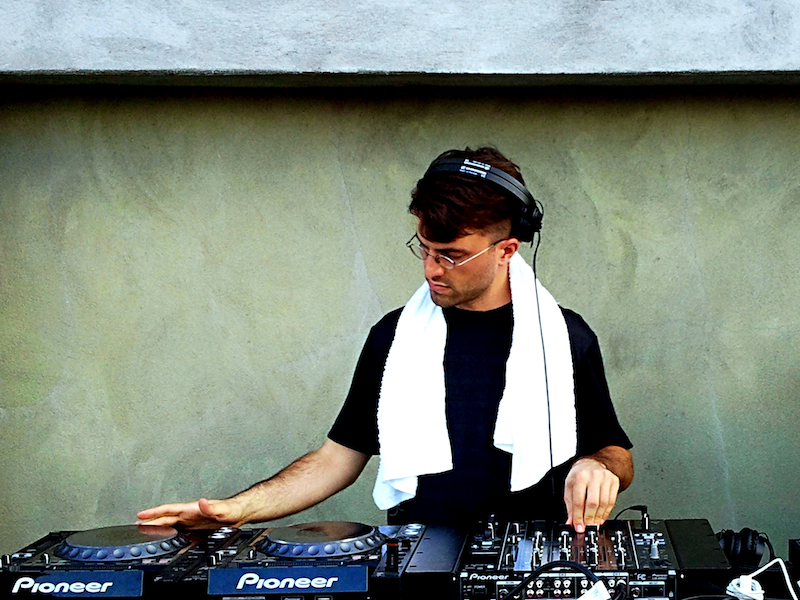 Mom was on the radio and Dad owned a record store. When I was five I saw James Brown perform at my school for community service. When I was 26 I saw Marcel Dettmann play till the morning in a warehouse. My friend made me grab someone's butt at a BB King Concert. Love doesn't last forever but she did help me write Hard feeling after we heard Love Train by Cajmere. I remember a different friend riding on the roof of a Suburban at 30 mph listening to Didgeridoo by Aphex Twin. One time Grayson and I heard an amazing story about a famous DJ who wears Patchouli. The guy I make the New_York_City mixes with wants to be anonymous, but everyone knows. I almost got signed to a skwee label over MySpace. At work I love trying to convince old Garage heads its getting better. In an Atlanta parking lot I saw some Treethugs unload a whole tank of nitrous out of a Dodge Charger  in 15 minutes.